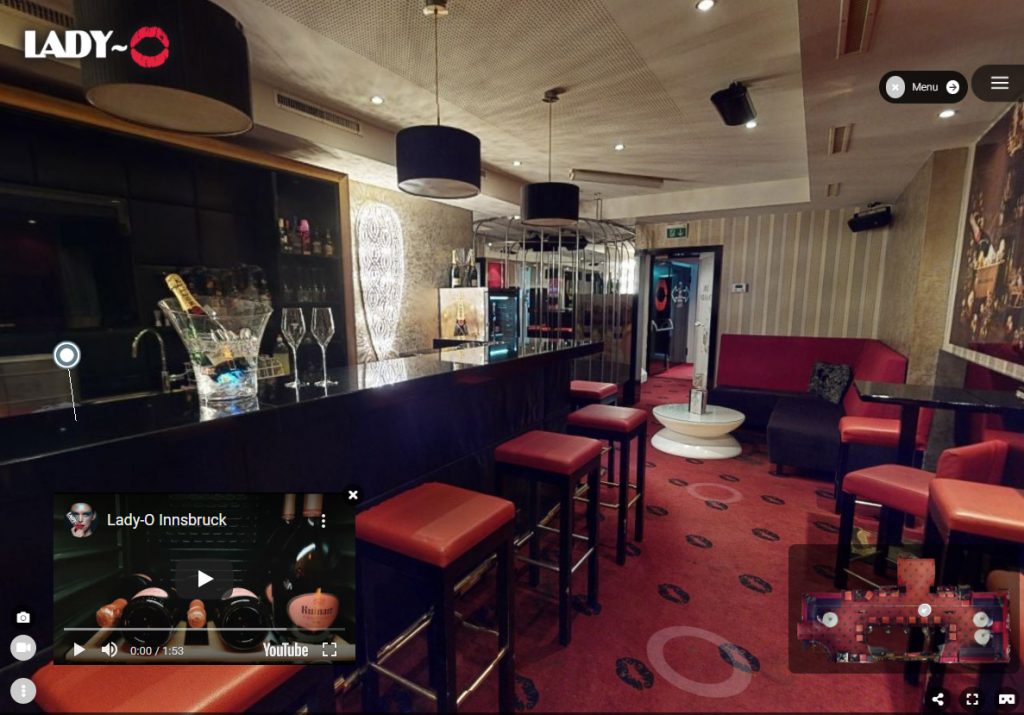 Lady-O – with charm and style!
Lady-O 'in the heart of Innsbruck has been spoiling its guests for over 40 years!
In proven tradition, with erotic girls, at fine drinks and dance shows – with charm and style.
Opening times: daily from 5 p.m. to 6 a.m.
Every guest will be guaranteed to find the girl of his dreams!
Particular value is placed on anonymity, discretion and cleanliness – in the style of the Lady-O` story.
The girls are self-employed, not bound by instructions and work on their own account.
Immerse yourself in the world of sparkling erotic passion.
Have fun and happy experiences at the nightclub Lady-O '. We look forward to seeing you!